When little girls meet the Princesses that they have love throughout their lifetime, it is glorious! This magical moment is captured by parents time and time again. These 5 Scrapbook Disney Princess Layouts show how you can capture these moments to have, share and enjoy for years and years to come.

Each of these five scrapbook layouts have some great aspects that you can use to create your Disney layouts.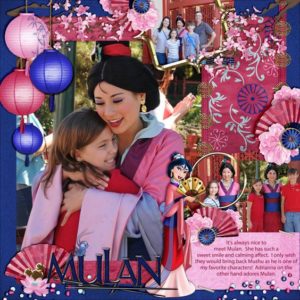 This layout highlights the main photo that is full of feeling, the posed pictures are set around the main one. The colors at perfect, Mulan's name in letters anchors the layout and those lanterns! SWEET!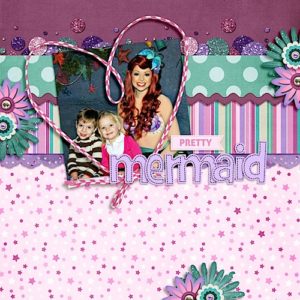 Ariel is so sweet in this scrapbook layout, loving the fiber heart! It comes to us from
Peppermint Creative
. The simple photo has a whimsical feel that is brought out in the layout with the polka dots, stars and stripes, making colors pop from the picture.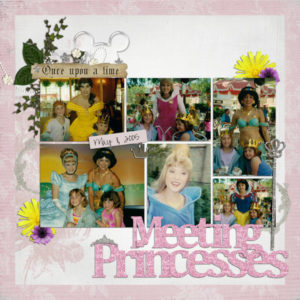 If you have extra shots of the Disney princesses, create a layout of all of them together. This makes a great title page, setting up a Disney Princess section in your travel album or as a mini photo book.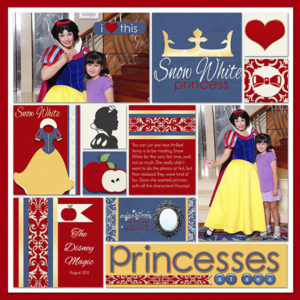 I love when I see people using Snow White's red… it makes a layout look sharp. When you choose the paper for your princess layout, pick a color that will bring out the princess that is in the photo.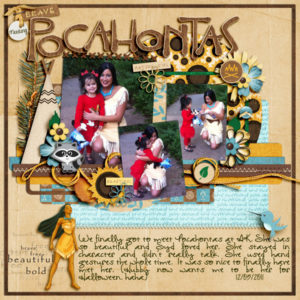 This wildly fun Pocahontas scrapbook layout is from Mouse Scrappers.