Two pretty beads and some wire to swirl and you will have these fun wire wrapped beaded earrings done in no time. Easy and they look awesome!
You'll need these supplies:
2 12mm football or twist beads
12-inches 24-gauge wire; cut into 2 6-inch pieces
2 – earwires
You'll need these tools:
wire cutters
chain nose pliers
round nose pliers
reamer
1.) Bend one wire in half and round the center with your round nose pliers. Twist the wire, to make a loop and wrap look in the center. See pictures below.
2.) Run both wires through the bead.
3.) Swirl up one wire. then swirl the other, stopping just before the first swirl.
4.) Attach the loop to the earwire.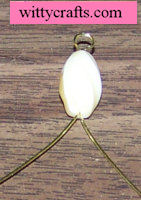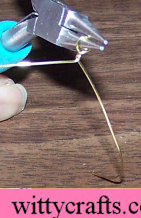 Enjoy!