Wall decor is a top type of project that quilters like to do. Have a space in your home that you can switch out with the seasons or holidays, then dive into these free quilt patterns to make up some quilted wall hangings.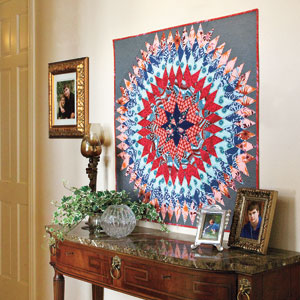 Welcome, A Free Strip-Pieced Lone Star Wall Quilt Pattern
Amaze your guests when they walk into your home with this beautiful lone star pattern. From McCall's Quilting, a pdf file pattern.

Plants in My Window Pattern
If you are a gardener and a quilter, this is a good pattern for you. Applique and simple blocks make this pattern fun and a bit of a challenge.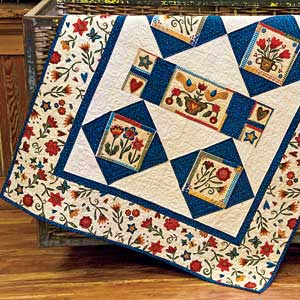 Sweet and Simple Stitches Free Pattern
Got a cute panel or large pattern fabric you want to fussy cut, this is the project for that. Quilting this wall hanging is simple and straight forward.

Love Wall Hanging Pattern
This free wall quilt pattern gives you a chance to send a message of love. Finished Quilt Size: 18 1/2″ x 12 1/2″.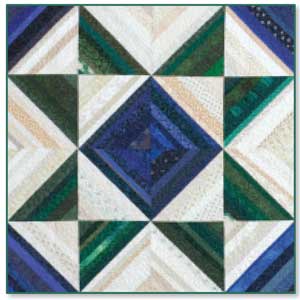 Super Strings a Free Wall Quilt Pattern
A great way to use up scraps by cutting strings and sewing them back together… unless you are better than I and you save your strings from your other quilt projects. I really should start doing that.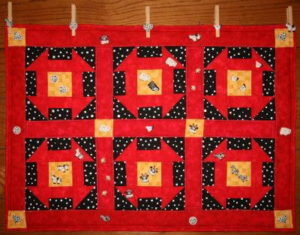 Hole in the Barn Door Pattern
Simple block embellished with barn animal buttons… so cute! Want to play Old MacDonald with your babies? This would be a great add to the entertainment 😉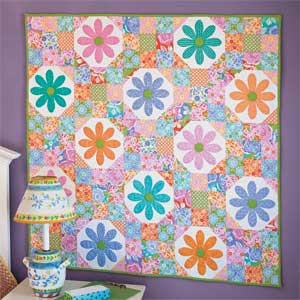 Oopsie Daisy a Free Appliqued Wall Quilt Pattern
Daisy pattern is appliqued unto the front all in beautiful spring colors. I'd love to see this done in the Girl Scout Daisy theme. If anyone does that, send me a photo.
Free Quilting Pattern, Log Cabin Swirl
Batiks add to the texture of the swirl in this wall hanging. Not a really easy quilting pattern but if you want small challenge, try it.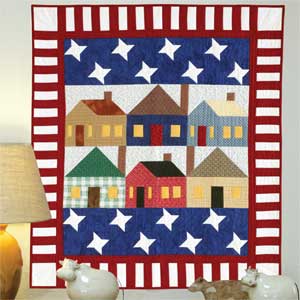 Hometown USA a Free Patriotic Wall Quilt Pattern
Love the stars and stripes on this pattern. Cute houses and USA colors, what more can you want in a wall hanging for your patriotic space.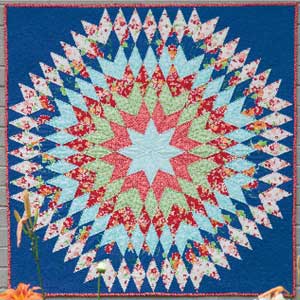 Bursting Star Wall Quilt Pattern
Free star pattern that makes a beautiful wall hanging, could also be the center of a quilt if you want.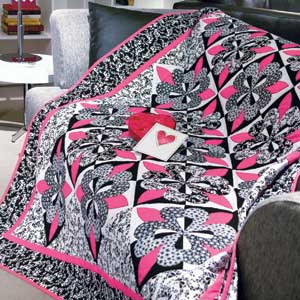 Hearts Abloom Free Pattern Design
I love the black and white and pink contrasting colors, looks amazing. can be made large into a Valentine quilt or a wall hanging.